Team
Reverie Studios
Reverie Studios, which is made up of three co-founders (Tyler, Ken and Garett) was formed with the purpose of creating experiences that examine existential questions. The co-founders have 20 years or more of larp experience and a solid foundational knowledge in a variety of important areas to a larp. Our first larp, 'Seance Sessions', explored the subject of the supernatural from the perspective of those at a seance and what the participants believe happens when they encounter the unknown. Our second larp, 'A CoG in the Machine' is about what happens during a world ending scenario and how ordinary people who are part of a 'continuance of governance' plan make decisions. 'Eskhaton' represents our first larp to fall into the blockbuster category, which is with a vast number of participants and with a high production value, focusing on the theme of the cultists that are typically cast as faceless villains. We designed Eskhaton to examine belief in the context of cosmic horror and how individuals approach rationalism and self-interest when they know the world is ending.
Collaborators
Reverie Studios is proud to work with the following collaborators. Our writing team is diverse with a range of backgrounds, interests, and experiences and we are excited to produce 'Eskhaton' with them. They are primarily responsible for writing the setting materials and will also write characters for the participants. Additionally, we are collaborating with an experienced illustrator who is crafting the overall visual aesthetic of Eskhaton.
Rachel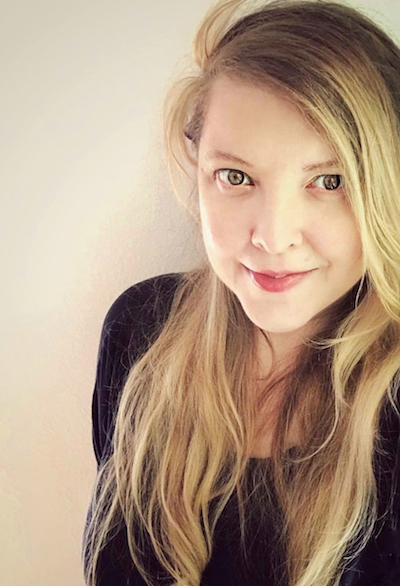 Rachel Wilkinson grew up in the Midwest but calls Houston home. Coming from a background in educational publishing, Rachel spent over fifteen years spinning dry facts and boring numbers into entertaining books, videos, and software products. Now, she's using those skills to create content-rich settings for immersive experiences.
Rachel has contributed her talents to Jackalope Live Action Studio's The Night in Question, Hanging Lantern's Real Royalty, and Peculiar Crossroad's Armistice Arcane. And as an active member of the larp community since 2005, she is a passionate advocate for incorporating collaborative storytelling guidelines into American play. Rachel is writing the material for the 'Mareen' cult.
Max & Jeff
No one knows who to blame for the Trondant Foundation, but most reports implicate one Max Metzger and one Jeff Power, a singular pair of writers, artists, and performers known to alternately terrorize and delight the state of Massachusetts. Previously responsible (with Reverie Studios) for DAEDALVS, Max & Jeff are now creating materials for the 'Expositors of the Unspoken' cult.
Danny
Hailing from Manchester, New Hampshire, I am a 34 year old steel worker, life long gamer and story crafter. I have always had a penchant for amateur mythography where the horror and beauty of the past manifest how we interpret our world. My intense interest in how the world sees itself has also lead me to being a revolutionary working class political organizer for the last 10 years as well. Writing and speaking, gaming and trying to change the world, is exactly the example I try to lay down, as I will soon also be a father. Danny is writing the material for the 'Extant' cult.
Cardell
Born in the midwest, I moved to Massachusetts when I was very young. Since then I've been pretty focused on games, first as a hobby, but now as a career. During the time I've been involved in all aspects of gaming, from board game design to computer game design. I also have over two decades of larp experience that I'd like to use in crafting both an entertaining story and compelling, interesting characters to both sympathize with and challenge.
Dell is writing the material for the 'ProGenus' cult.
Jake
Jacob Mandell is a writer, a game designer, and a larp runner. Through his company Darksteel Games, Jacob created and ran the long running campaign larps Lost Eidolons and Occam's Razor. Darksteel's latest campaign, a dieselpunk project called Hellcat Jive, is about to begin. Jacob's game-running philosophy is grounded on the precepts of mutual respect, a safe, inclusive, and immersive atmosphere, and the integration of difficult player decisions leading to lasting consequences.
When not working on games, Jacob is an operations/compliance manager for a non-profit organization in New Hampshire. Jake is writing the material for the 'Pattern Seekers' cult.
Jabari Weathers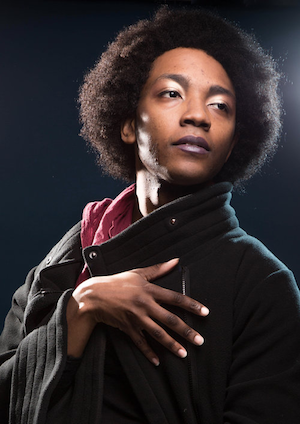 Jabari is the illustrator that is working with Reverie Studios to design the artistic flavor and illustrations for Eskhaton. They presently reside in Baltimore, Maryland, making fantasy and sci-fi art to keep up their glamor (and because it's fun). Other things that they enjoy are pen and paper role playing games, singing in public places, and the thoroughly uncanny.
You can follow them on Twitter, Instagram, and Tumblr, and contact them at jmwillustration@gmail.com.
Janaya
Janaya is an archivist, librarian, writer and occasional performing artist. She is a volunteer that is helping with the administrative and data processing of the event.